Did we meet our 5 Star Commitment?
---
Our goal is to provide each client with a 5 star experience... committing to the highest level of service and satisfaction.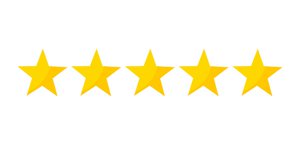 Thank you in advance for leaving us a 5 Star review! As a reminder you will be entered into a quarterly drawing to win a $100 Amazon gift card. You will get one entry for EACH review left on each website... So leave your review on all 4 websites , be entered for the drawing 4 times.